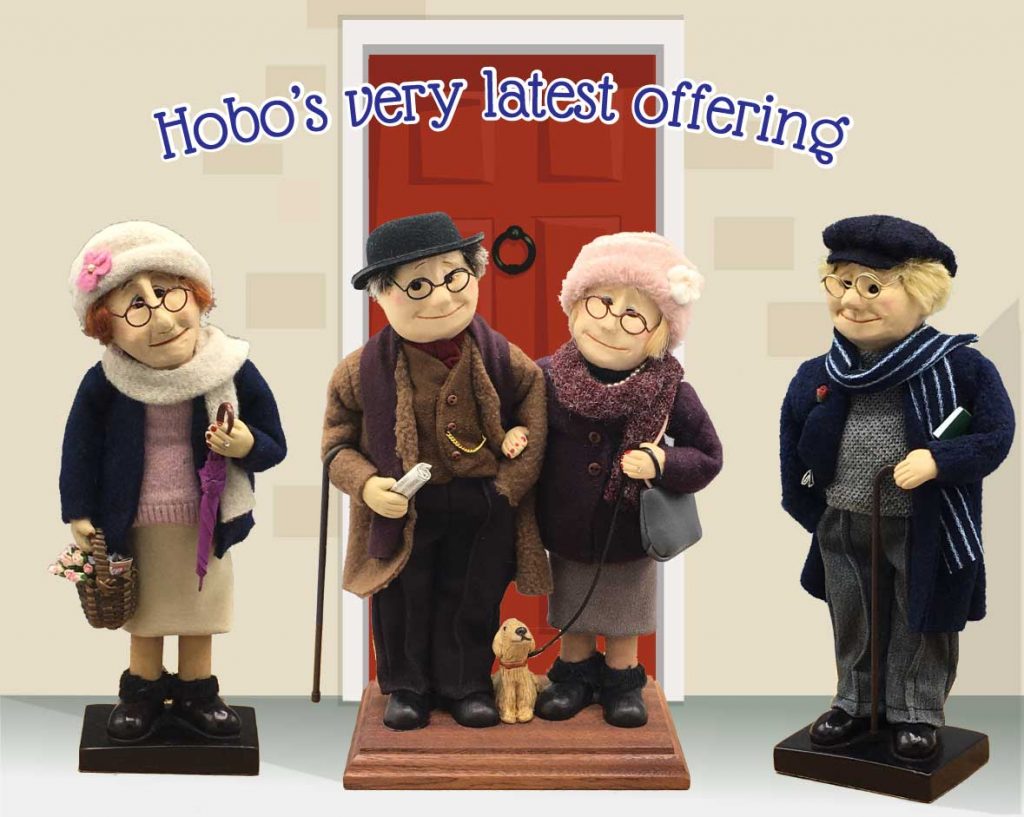 "A little view of those we know"
The latest offering from the studio of Hobo Designs.
Peeps are created for people who like people.
A varied collection of friendly folk, seeking homes to call their own.
Each Peep is individually handcrafted with the attention to fine detail synonymous with all of Hobo Designs various creations.
Why not join the crowd and start collecting new friends today!
Please note, the fabrics used may not be exactly as shown and are subject to availability, but they are representative of the style and look of the featured characters outfits.
Characters can be named to your requirement, please just click on the piece you would like to house, fill in the rename box and we will supply the label with your requested name,
Peeps stand approximately 24 cms tall and like all Hobo Designs creations are handcrafted in the UK and produced in strictly limited numbers.
Whether you are already acquainted with our work or this is your first introduction, we thank you for your interest and hope that you will enjoy your visit to our home on the web.